Uno Hype – "Superman" ft. Jerome Thomas (Video)
3720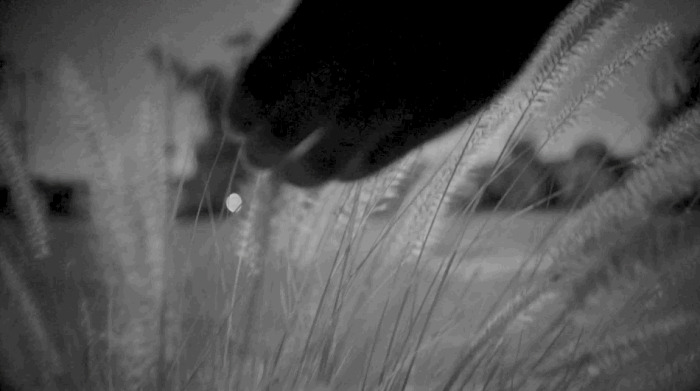 Shot in crisp infrared black-and-white, the "Superman" video is an allegory for loss and the perpetual inception of grief. The ILLIMITEWORLD-directed video stars Dion Williams opposite Uno Hype, following a loose storyline of Dion attempting to work through the grief he feels about the loss of his brother. The video follows Dion through a world of memory, existing in a twilight zone where Dion can relive past moments with his brother. As the plot proceeds, it becomes harder for Dion to distinguish between memory and reality. "Superman" is Uno's latest salvo from Sol Glo, his upcoming debut album, which arrives later this month, following the soulful "Deywun" ft. Rae Kahlil, which released with a live performance video.
"'Superman' is a story that touches on giving out more than you receive and showing up for yourself," says Uno Hype. "I've felt this way in relationships and also in my craft so I wanted to take a page out of Common's book when he wrote 'I Used To Love H.E.R.' and pay homage to hip-hop and at the same time speak on the hardships we often go through in that pursuit. The need to save everything and everybody was an idea I had to let go of a long time ago. Showing up and being there for yourself is the only thing that's really in your control. Be your own hero!"
Continuing a new artistic direction that prizes warmth, musicality, and self-expression above all else, Sol Glo is an absorbing tour through Uno's sub-conscious, marked by layered vocal harmonies and organic instrumentation. Created in collaboration with musicians from his Maryland community, including executive producer kojo a., Sol Glo finds Uno rejecting the short-term benefits of clout-chasing in favor of pursuing his artistic passion, delivering pearls of earned wisdom in his malleable melodic raps. Featuring additional appearances from Jurdan Bryant, Jerome Thomas, and Jordan Ward, production from kojo a., Childish Major, Hollywood JB, nicky quinn, Christo, Oliver Malcolm, and Rvdical the Kid, and instrumentation from Ryan Svendsen (trumpet), Seb Zillner (woodwinds), and Bianca McClure (violin), Sol Glo is coming soon.
With the upcoming Sol Glo, Uno Hype looks to fulfill his promise, collecting his deepest thoughts and musical passions into a cohesive document that builds on his past and blazes a path towards the future. Stay tuned.
Buy/Stream "Superman": https://fanlink.to/eKmx
Watch "Superman": https://youtu.be/k4QT3nJgKYw
Sol Glo Tracklist
01. Pot of Gold
02. Untitled
03. Deywun feat. Rae Kahlil
04. Here We Are
05. Leave feat. Amal Marie
06. Both of Us feat Jordan Ward
07. Color Me
08. Sol Glo
09. Miss Home
10. Super Deep Brother
11. Garden of Eden
12. Superman feat. Jerome Thomas
13. Elevate
14. Father feat Jurdan Bryant