Trippie Redd Was Taken Off Drake's "God's Plan"
43
There's been talk a Trippie-Redd Drake collab for a few months.
According to Trippie's DJ 808-H, that collab was supposed to be "God's Plan", one the two songs Drizzy ended up dropping Friday.
However, the 18-year old didn't finish his verse in time, and was left f the track.
808-H added that Trippie and Drake have other tracks together, so the youngster will eventually get that Drake co-sign.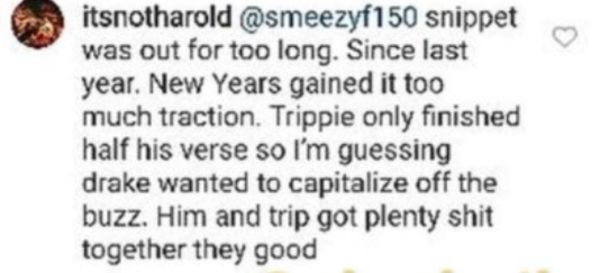 Could Drake have used a Trippie feature on "God's Plan?"