Too $hort Teams Up With E-40 For New Music Video "Ain't Gone Do It"
6489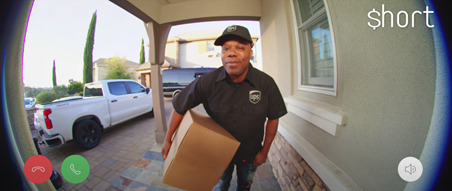 Directed by Josh Fields, the "Ain't Gone Do It" video features $hort as a UPS (United Pimpin' Services) driver delivering packages to the people in the area, from lonely housewives to resident stoners. The video includes guest appearances from comedians Lewis Belt and Kevin Cuenca, as well as E-40, who features as the supervisor behind the desk as they cruise their way through the day.
"It's always a party and good vibes when you have E-40 and I together – you experienced it on Verzuz, you felt it on our joint album and you're seeing it in this video," Too $hort said. "We really wanted to make a visual that would entertain people and keep the positive energy going."
The video release comes on the heels of Too $hort'sepic Verzuz battle against E-40, which took place on Dec. 19 and drew almost 3 million combined viewers between Apple Music and Instagram Live. Both legends went head-to-head for three hours, highlighting their impressive discographies and playing fan favorites en route to becoming the third highest tweeted Verzuz battle ever.