Supreme & The North Face Team Up For Some Colorful Rain Gear
58
Streetwear giant Supreme and outerwear staple The North Face have been known to collaborate in the past and that trend will happen once again this Spring/Summer season as both brands are teaming up for some out colorful outerwear. When Supreme and The North Face link up, the stock usually sells out instantly, with pieces becoming the most hyped up releases of the season. It's no surprise considering just how important both brands are to their respective cultures.
Included in the collection is a Mountain Parka, Mountain Pant, and Denali Fleece Jacket, while accessories include a Duffle Bag, Organizer, 6-Panel Hat, and Denali Fleece Blanket. Each piece comes in five different colors including black, yellow, purple, red, and turquoise.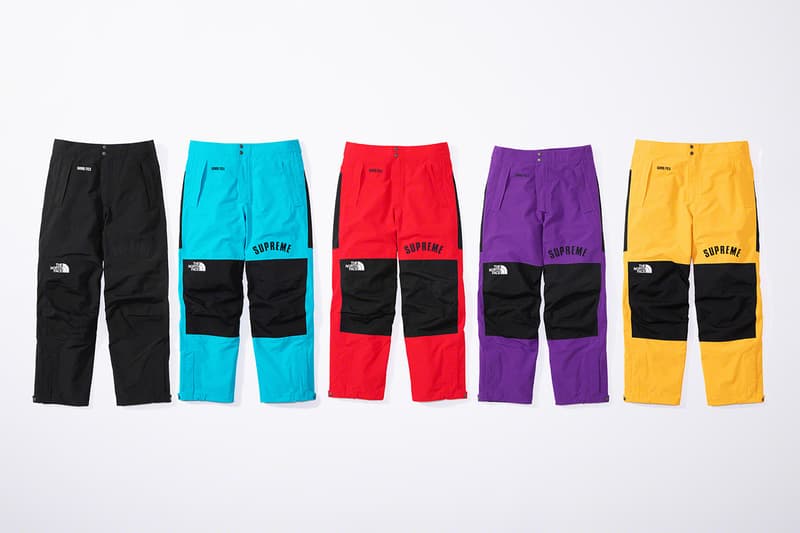 Prices aren't listed as of right now but you can probably expect everything to be fairly expensive when you consider that The North Face is involved. Resale will most likely be high as well as these pieces are expected to be the most coveted in this week's drop.
If you're looking to cop any of the garments in this collection, you'll have your chance on Thursday, March 28th online and instore at the New York, Brooklyn, LA, London, and Paris locations.