RAW YOUNGIN DROPS NEW SINGLE & MUSIC VIDEO "FROM THE BLOCK"
5665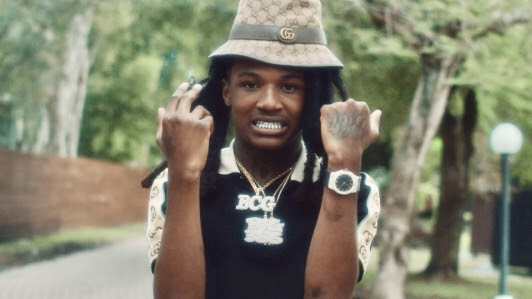 On the track, the melancholic piano gives way to tense 808s as his hypnotic verses take hold. He clings to his honor as he assures, "They say I changed up. I'm still the same though," before the hook scorches on impact. In the accompanying visual, Raw Youngin celebrates his birthday surrounded by friends and family. The clip showcases his personality and relatability, introducing him as a dynamic presence with no shortage of charisma and style.
Most importantly, it paves the way for the arrival of his forthcoming debut EP, The Big 386, coming very soon!
Hailing from Lake City, Florida, Raw Youngin embraced an intense need to rap as a child. He intently watched his older brother spit bars and chose to pick up the mantle following his brother's 10-year incarceration. Building off buzz in the streets, he reignited hardcore rap with independent projects Life of a Youngin and Life of a Youngin 2, attracting the attention of Deep Pockets Ent. Eventually, behind-the-scenes king OthaGod linked him up with iconic and influential producer Southside who signed him to 808 Mafia. Putting his head down and recording relentlessly, he hit the studio alongside G Herbo, Spot Em Got Em, Blac Youngsta, 21 Savage, and more. In between, he amassed over 10 million YouTube views and attracted hundreds of thousands of followers on social media.
Rap is about to get Raw again.