Rah Swish Drops "WOO It Again" Video
3162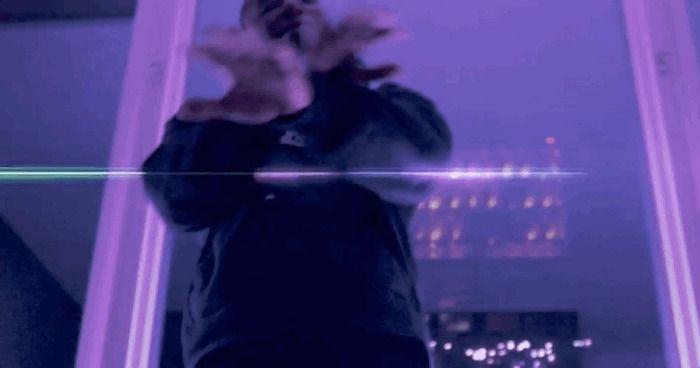 "WOO It Again" is the latest single from Mayor Of The Streets, the 23-year-old rapper's next project. Crackling and action-packed, Rah Swish's music is a fast-moving, aggressive, and danceable strain of the drill sound that's currently sweeping the Five Boroughs. Slickly sliding between wobbly 808s and skittering snares, Rah Swish proves that he's one of NYC's most charismatic emcees, projecting a supernatural aura of confidence with his nimble flows and energetic ad-libs. The album is home to recent singles from the WOO-affiliated rapper, including "Warm Ups" (972k views on YouTube) and "WOO Back" (891k views on YouTube). Featuring appearances from fellow New Yorkers Ron Suno, Fetty Luciano, Leeky G Bando, and Young Costomado, and production from NYC legends the Trackmasters, along with local figures like Jbanga, Jetz, and more, Mayor Of The Streets arrives on May 28th via EMPIRE.
Born and raised on the same Canarsie streets that birthed his close friend and WOO associate Pop Smoke, Rah Swish is a prominent pillar of the city's ascendant drill scene. Mayor Of The Streets will be Rah's first new project since the release of WOO Forever in 2020. home to street hits like "Feel Like Pop," "Tongue Out (Treeshin' 2)," and "WOO Forever,"WOO Forever proved that Rah Swish is more than capable of keeping the WOO alive. The rapper turned heads later in the year with the Aaliyah-sampling "Watchu Like," a sultry collaboration with Bronx rapper Dream Doll, racking up over 2.6 million YouTube views.
With the upcoming Mayor Of The Streets, Rah Swish looks to solidify his status as NYC's next up. Stay tuned for more music and the sequel to his short film BK Belly to arrive in the coming weeks.
Watch "WOO It Again": https://www.youtube.com/watch?v=49YgoBpByIk
Buy/Stream "WOO It Again": https://music.empi.re/wooitagain
Mayor Of The Streets tracklist:
1."Shoota or Not"
2. "Woo Back" (Prod. by Jetz)
3. "#RS" (ft. Ron Suno) (Prod. by Jbanga)
4. Ilgauskas (Prod. by Ben10)
5. Warm Ups (ft. Leeky G Bando) (Prod. by Jetz)
6. "Woo It Again" (Prod. by Trackmasters)
7. Trending Topics (Prod. by Jetz)
8. El Otro (Prod. by Benji Roy)
9. Woo Back (Remix) ft Young Costomato and Fetty Luciano (Prod. by Jetz)