Philly Rapper Lil Muk Shares New Visual For "Fade Away"
5459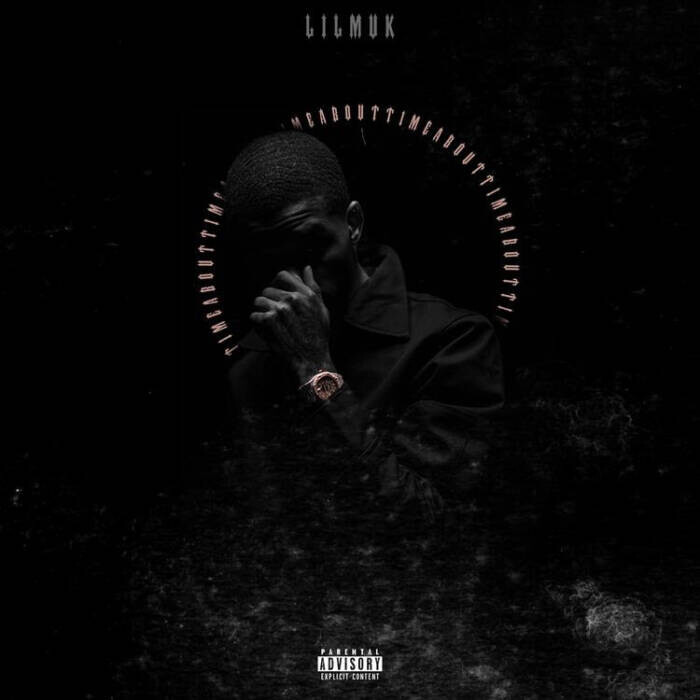 Muk got into music at an early age through his mother's influence: "She's a neat freak—she'd clean the house all day and play music. I started listening to all this old music and started writing." Keyshia Cole and JAY-Z loomed large, but none more so than the late rap icon the Notorious B.I.G."I heard one song and that made me wanna rap," he recalls. "I fell in love with the lifestyle."
As he started building out what would be a successful musical career, the biggest influence in his life was not a musician, but the person closest to his heart. "What inspires me the most is my mom,"Muk exclaims. "She's a provider and a team player, which I learned how to be from her. Everything I do, I've learned from my mom and the streets."
His debut single was the indelible "Gang Wit Me" in 2018, and last year Lil Muk unleashed an unstoppable run kicked off by "Wildin'"Then there's the sorrowful "Best For You," in which Muk reaches deep into his personal life to express love for those he's lost around him. His most recent single, the bouncy "Like You," is a collaboration with Philly singer FH Snoop that counts as Muk's first real-deal team effort in the studio.
What's next? More singles and music videos, more live appearances, more features—and, above all else, a constant grind to continue scaling the top of the hip-hop crop. "I'm desperate to be great,"Lil Muk ruminates while discussing his surely bright future. "I want to be the best there is, and I ain't gonna stop trying."
Bursting out of Philadelphia with his passionate and melodic rap tunes, Lil Muk is his city's next rising star. Continuing his hot streak, Lil Muk has shared a new video for his melodic track "Fade Away," a highlight off his recently released debut project, About Time. His melodic flows and hard hitting bars glide smoothly over Jabari On The Beat's 808 and piano laced production. On the track, Lil Muk reflects on those who look up to him as he considers fading away from the drama of the street life.
"I'm Kobe with this fade away / but I'm feelin' more like Jordan with this 23 / multiple people want me dead, but no I cannot go today / I got some people back at home I know depend on me"
Lil Muk is one of Philly's most promising new rappers and it's not hard to see why. After steadily releasing new tracks in 2020, Lil Muk commenced the year with the release of his debut project, About Time, featuring the Lil Baby-assisted single "Living Life." At 9 tracks, the project gives fans the first full body of work from the budding rapper. Previously, Muk released "26 Missed Calls" and the emotional "Say Goodbye" where Muk addresses the harsh realities of the inner city life in Philadelphia. Also featured on his EP, the pained-yet-triumphant "Best For You," which is now approaching 15 million streams across all platforms.
Growing up in a hip-hop household, his mom's love of rappers like Jay-Z and The Notorious B.I.G. helped drive Lil Muk's passion for music. As he hit high school, Muk's friends played a substantial role in getting him off the streets and into the recording booth. "Friends kept telling me that I was talented, and that I should take it more seriously," he explains; as he started building out what would be a successful musical career, Since graduating from high school in 2019, Muk electrified his neighborhood with a run of fiery local hits. The run kicked off with "Wildin'," a hard-hitting and deeply melodic track about actin' a fool that garnered over 2 million views on YouTube.
Youtube | Apple Music | Spotify | Soundcloud | Instagram