Pap Chanel's New Visuals for Apple Jacks
39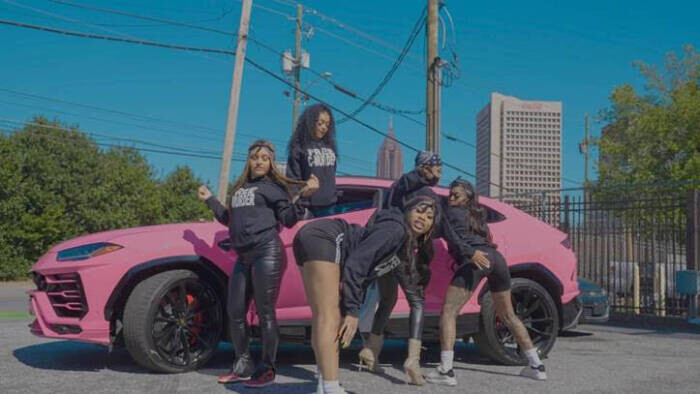 Jaida Chanel Roby, known professionally as Pap Chanel (the PAP stands for (P)retty (A)nd (P)aid) is one of Atlanta's most celebrated female rappers. Growing up in a small town in Georgia, Pap proudly proclaims to be a COUNTRY GIRL, who is working to pave the way for other creatives from small Southern towns. Despite being from a small town, Pap has worked tirelessly since middle school to put herself on the map.
Pap wrote her first rhyme at the age of 12-years old, citing Nicki Minaj and Foxy Brown as her greatest inspirations. From there, she began freestyling in the 9th grade, often battling AND BEATING upper-class male classmates who, unfortunately, slept on her talent. After seeing the response she received from her peers, she decided to take rapping seriously.
Following graduation from high school, Pap would do hair in her mother's garage to save money for studio time. After dropping multiple tracks on Soundcloud, she one day noticed that she had over 1 million streams and that many of her tracks were trending. Known for her viral saying, "If I want to, I will," she has amassed over 50 million views worldwide and over a million followers with all her social media(s) combined.
Using her clever tagline, "Pretty and Paid," Pap has gained a strong fan base and has empowered many audiences through her lyrics. In addition to working with T.I., who Pap credits for teaching her everything she knows about the music industry and rap game, Pap has also worked with Trina, Lil Baby, DJ Nicki Nice, J. Reid (Chevi Muzic), and many more… And she has no intention on stopping.
Pap's new E.P., Pretty and Paid, is an anthem for country girls – or any young woman who has a desire to succeed in a male-dominated industry. As her first official project, Pretty and Paid features 7 dope tracks, each with its own vibe (an intentional element to showcase her diversity). From rapping, writing to singing, Pretty and Paid is delivering some serious bars and will definitely solidify Pap as a solid force in the rap game.
Finally, Pap is also becoming one of Atlanta's fiercest and youngest fashion girls. She credits her unique sense of style to the late 90s/early 2000's era – combining nostalgic trends like pastels and tie-dye to denim and bold animal prints with her signature sexy vibe to create something truly special.