OTF's Doodie Lo Shares "Bodies" ft. Pooh Shiesty, Announces 'Big Doodie Lo' Mixtape
7828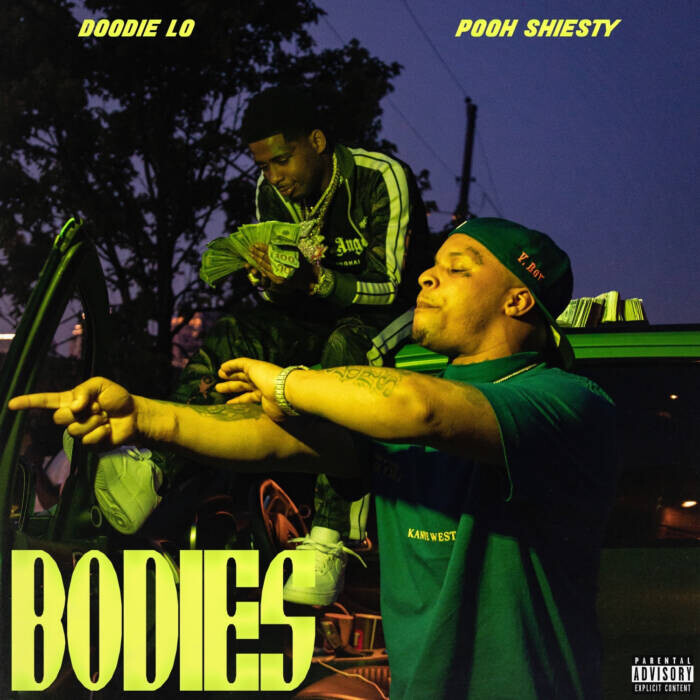 Along with the announcement of Big Doodie Lo, the rapper shares the video for "Bodies," the tape's first single. Produced by AyoJarii, a frequent collaborator of Doodie Lo's, "Bodies" is blessed with an instrumental that combines thunderous 808s with hyperactive piano arpeggios. The Kankakee, IL native impresses with his forceful and precise flow, as he lays down the street law with help from Pooh Shiesty, who comes through with his drawly charm. In the video, directed by the prolific DrewFilmedIt, Doodie Lo and Pooh Shiesty bring out the block in Atlanta, as both rappers are greeted by the neighborhood denizens with a hero's welcome.
A close associate of Lil Durk with a growing fanbase in the midwest, Doodie Lo hails from Kankakee, a small city 30 minutes outside of Chicago. He has contributed several standout tracks to OTF compilation tapes, including "Hang Out" ft. Memo600, from 2019's Family Over Everything. The artist had his coming out party earlier this year with his contributions to Loyal Bros, including "Took Down," his collaboration with Memphis rapper BIG30 that racked up over 1.6 million video views, "Street Raised Me," which connected him with Booka600, and most significantly, "Me And Doodie Lo" (7 million YT views) a duet between Doodie Lo and the late King Von, who sang the rapper's praises on the track: "We up in traffic, it's just me and Doodie Lo."
With the full support of Lil Durk and plenty on his mind, Doodie Lo looks to establish himself as the next midwest street rapper to watch. Stay tuned.
Watch "Bodies" ft. Pooh Shiesty: https://youtu.be/_4JxUYUcFGY
Buy/Stream "Bodies" ft. Pooh Shiesty: https://music.empi.re/bodies