$NOT – "Sangria" ft. Denzel Curry
2781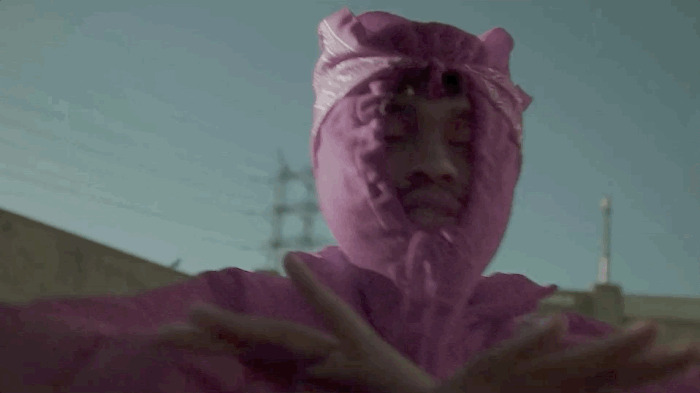 Taking his songwriting to a new level, Beautiful Havoc interrogates the 22-year-old rapper's pain, digging into the betrayal and hardships that shape his prickly and misanthropic persona. With production from the likes of Powers Pleasant, Eem Triplin, Woodpecker, and more, Beautiful Havoc offers a bright and diverse sonic palette, allowing $NOT to showcase his elite melodic instincts and provide a contrast to his dark, self-hating lyrics. Beautiful Havoc hosts several well-received singles, including the bouncy loner's anthem "Revenge" (8.7 million views) and the sly Flo Milli collab "Mean" (24 million Spotify streams), both with videos directed by Cole Bennett. Beautiful Havoc is available everywhere via 300 Ent.
"Mean" is currently experiencing a surge in popularity after an excerpt from Flo Milli's verse became a trending sound on TikTok. The sound has more than 708k unique video creations on the platform and averaging more than 3,000 new creations per hour at its peak. The song received a boost from James Charles, who danced to the song for his 33.5 million TikTok followers, and earned attention from Rico Nasty, who did her own version of the challenge.
Ready to continue his steady upward trajectory, $NOT is on a mission to become one of his generation's essential voices. Powering into 2021 with an ever-growing fanbase, $NOT is an excellent bet to reach household name status very soon.
Watch "Sangria" ft. Denzel Curry: https://www.youtube.com/watch?v=ES5vq_385HU
Buy/Stream Beautiful Havoc: https://snot.ffm.to/beautifulhavoc