$NOT & Flo Milli Get "Mean" in New Video Directed by Cole Bennett
60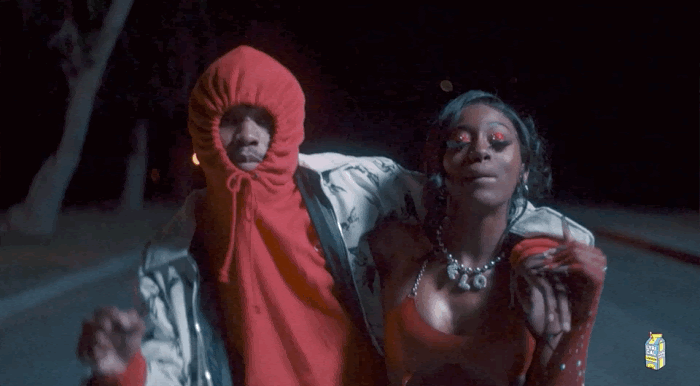 "Mean" ft. Flo Milli is the second single off of $NOT's upcoming album Beautiful Havoc, dropping Friday, Oct. 30th via 300 Ent. Alongside the video, $NOT shared the Beautiful Havoc album artwork, which you can check out below!
When $NOT, Flo Milli & Cole Bennett join forces, only fire can ensue. Picking up where the "Revenge" video left off, "Mean" switches from yellow to red as $NOT transforms from high school loner to ice cold rapper. He flees the police-ridden scene to help Flo take on a bully of her own. The two swap sharp verses over a hollow, flute-tinged beat that gives you the feel of an old school outlaw's duel – and the two strut into the nighttime with such bravado that I'm literally shaking in my boots with excitement. $NOT drops stone cold rhymes like, 
"Yeah I like a mean b*tch, not in the scene b*tch / Type of b*tch I don't know about, sh*t", while Flo Milli gives one of my favorite disses of the year, "Look how you hatin' on a b*tch and you my momma age."
One major note, this is the first time Cole Bennett has ever done back to back videos with an artist that features a continuous storyline. So this is a huge moment for both $NOT and Cole! 
Watch "Mean" ft. Flo Milli:https://youtu.be/c-Z4me0FIVw
Pre-save Beautiful Havoc:https://snot.ffm.to/beautifulhavoc