Murder Gardens Premieres on Amazon!
34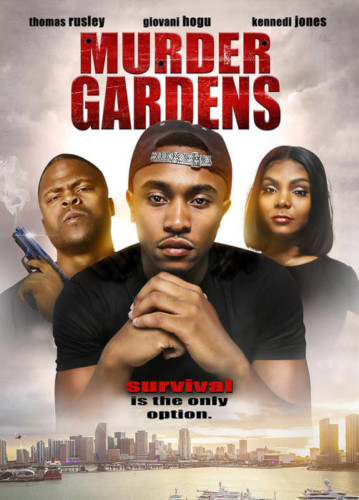 It's an exciting time for Murder Gardens creator Mark Samuels and it's crew, as the much-anticipated release of the new "Made in Dade" urban/street featured film is now available for the world to see!
Now available on Amazon Prime, Murder Gardens centers around Chase Washington (Giovani Hogu), a 19 year old whose life is changed after being introduced to a life of crime and corruption by his older brother Rell. Chase ends up in the middle of a war between a notorious crew of drug dealers, corrupt politicians, and local law enforcement. Determined to survive, he must find a way to outsmart his new found enemies and keep his brother and himself out of prison or a graveyard.
With a cast that is formed almost entirely of African American, Caribbean, Latin, and other minorities, Murder Gardens focuses on the part of Miami that tourists don't know about. Staying true to this ethos, series creator Mark Samuels made sure the entire cast was compromised of locals.
Watch the trailer below. And head over to Amazon to watch the full movie!