Morray Releases Debut Project Street Sermons and "Can't Use Me" Video
66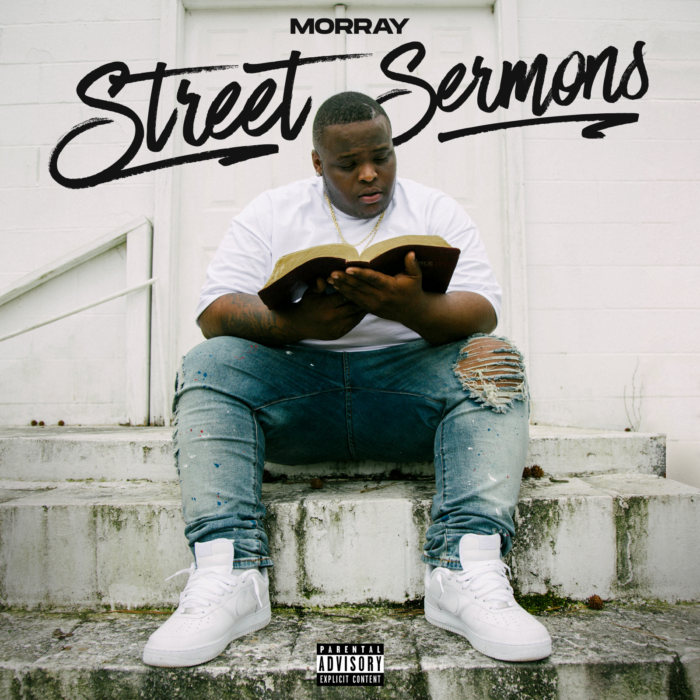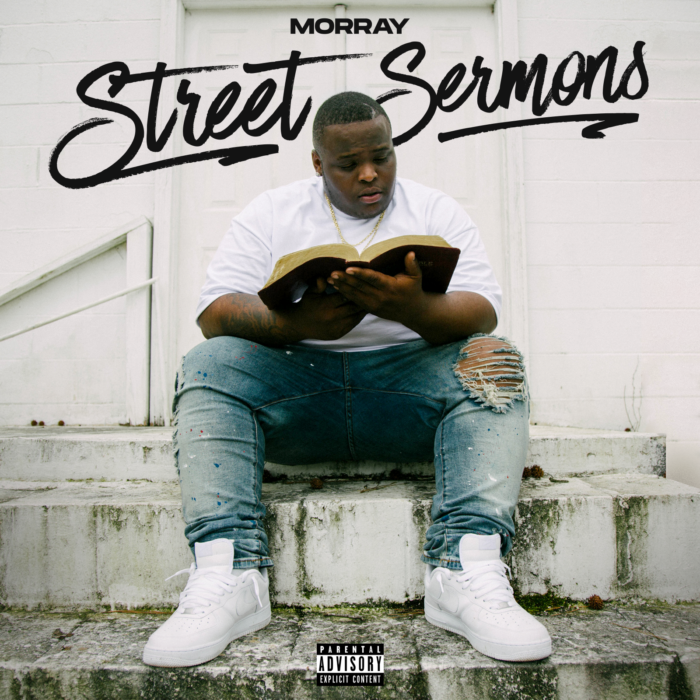 Rhyming and singing with unparalleled passion, North Carolina native Morray's soulful street music has made a major impact since his arrival on the scene in October with his hit "Quicksand." Welcoming listeners inside his head for a 13-track effort, Morray shares Street Sermons, his first-ever full-length project. Street Sermons taps into the spiritual uplift and church-trained singing that makes Morray's brand of hip-hop so unique, taking unflinching looks at the Fayetteville native's youthful struggles and indiscretions and examining his motivations to succeed. The project contains universal truths about the tragedies and triumphs of growing up in the hood, filtered through Morray's experience as a neighborhood kid made good.
Along with "Quicksand," which has over 61 million YouTube views and is currently charting at #71 on the Billboard Hot 100 and at #10 on urban radio, Street Sermons is home to standout singles like the gospel-inflected "Kingdom," the hard-nosed betrayal ballad "Switched Up," the aspirational "Big Decisions," and "Trenches," a love letter to the hood that earned praise from The New York Times. The new project adds several new highlights, including "Nothing Now," a tale of romance and revenge that shows off Morray's rapidfire flows, and the acoustic guitar inflected "Bigger Things," which closes the album on a note of inspiration. Street Sermons is available everywhere via Pick Six Records/Interscope.
Along with Street Sermons, Morray shares the video for "Can't Use Me," a highlight from the project. Defined by a spindly guitar riff and understated trap drums, Morray uses his supernatural melodic skill to comment on his come-up, expressing suspicion of fake friends and industry hangers-on and making sure everyone knows he won't be taken advantage of: "I'm tryna separate all the emotion that I'm guarded with/I'm getting mixed emotions from the people that I started with/Feelin' like it's fake love only for the sponsorships/Scratch 'em off the Dean's List, cancel all the scholarships." In the video, directed by Christian Breslauer, Morray takes a radio station hostage, hijacking the airwaves so he can speak his mind.
Morray is currently featured as Apple Music's "Up Next" artist for the month of May. Up Next is Apple Music's monthly artist program geared towards identifying, showcasing and elevating rising star talent. The vast Up Next roster of past talent includes Grammy-nominated and critically lauded talent like 6lack, Daniel Caesar, H.E.R., Khalid, and more.
Since last October, Morray has established himself as one of the rap game's most exciting new artists, earning "one to watch" designations from Complex, Billboard, SPIN, Pigeons & Planes, and many more. Signed to Pick Six Records in partnership with Interscope, he made an instant impact with "Quicksand," drawing praise from across the industry and the internet. "Quicksand" has over 110 million streams (including YouTube views), and is in current rotation on BET. It is currently charting at #9 on YouTube's US Music Video chart, at #21 on Shazam's U.S chart, and at #10 on urban radio. Morray's hit song can be found on the Rap Caviar, Most Necessary, and The Realest Down South playlists on Spotify and the #OnRepeat, Rap Life and The Plug playlists on Apple Music. Thanks to "Quicksand" and its follow-up releases, Morray earned powerful co-signs from all over the rap game, including from fellow North Carolina rappers J. Cole and DaBaby.
With Street Sermons, Morray culminates his meteoric rise and proves that he's ready to build an artistic legacy and a nest egg for his wife and kids. For an artist with Morray's talent, the sky is the limit.
Buy/Stream Street Sermons: http://morray.lnk.to/StreetSermons
Watch "Can't Use Me": https://Morray.lnk.to/CantUseMevid
Street Sermons tracklist:
1. Mistakes
2. Trenches
3. Quicksand
4. That's On God
5. Nothing Now
6. Reflections
7. Big Decisions
8. Can't Use Me
9. Kingdom
10. Switched Up
11. Facade
12. Real Ones
13. Bigger Things