MELVONI RELEASES NEW VIDEO "GET MONEY" FEATURING DDG AND TYLA YAWEH
65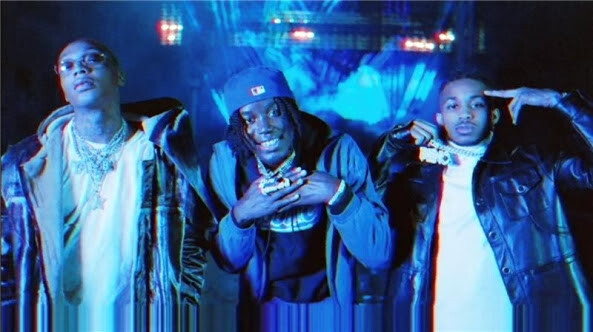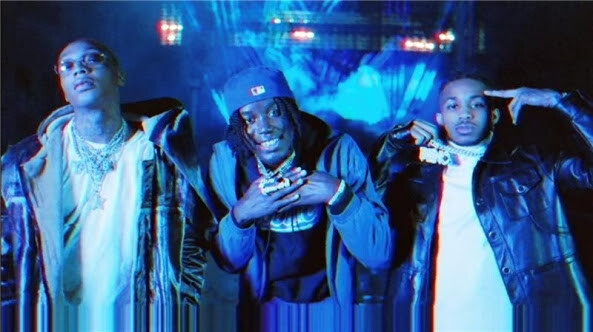 WATCH "Get Money" by Melvoni featuring Tyla Yaweh and DDG HERE via YouTube/VEVO
LISTEN to "Get Money" by Melvoni featuring Tyla Yaweh and DDG HERE
"Get Money" is a triumphant anthem anchored by an almost Spartan-like "get money" chant throughout its chorus, typical of Melvoni's hook work. Since his momentum began to build in 2020 with his #MelvoniApprovedFridays series, which included standout releases like "Stackhouse" and "Chrome," the teen phenom's reputation for irresistibly boisterous choruses has preceded him, and "Get Money" is no different.
Epic labelmates DDG ("Moonwalking in Calabasas") and Tyla Yaweh ("Tommy Lee"), budding stars in their own right, join forces with Melvoni to create a hotbed of talent sure to be heard from for quite some time. The high-octane result will surely be an aux cord go-to as the world begins to reopen.
Melvoni's multifaceted offerings are just a glimpse of the full spectrum of artistry he'd like to unleash on fans and critics alike in 2021 and beyond. As restrictions ease, he'll be interacting with fans in ways he hasn't yet been able to. The sky's the limit, and he knows it.
Brooklyn-bred upstart Melvoni first capitvated listeners with his debut single "No Man's Land," as he melodized about the grittiness of New York life. . Cited by Pitchfork as "…the best voice of all the New York rappers who sing about trauma," he followed with his debut EP Who TF Is Melvoni?, a project full of promise, which fanned the flames of his first single. Fans became eager to hear Melvoni's story thanks to his debut EP. His 2020 artist of the month feature in the Pigeons & Planes series "Making It" additionally gave people a glimpse into who Melvoni was and who he was becoming. However, while he was moving fast and taking in his new-found fame, the pandemic forced him to pump the brakes a bit.
With the world slowly reopening, Melvoni hopes to tour his projects and take his sound and vision to the stage. It's another milestone in his career to connect with his fans on a more personal level, as he prepares for his first album. As Melvoni's story is still being written, he's making every page count, all while making authentic and honest music.