Meet Rising Artist: Blakk Gawd
2987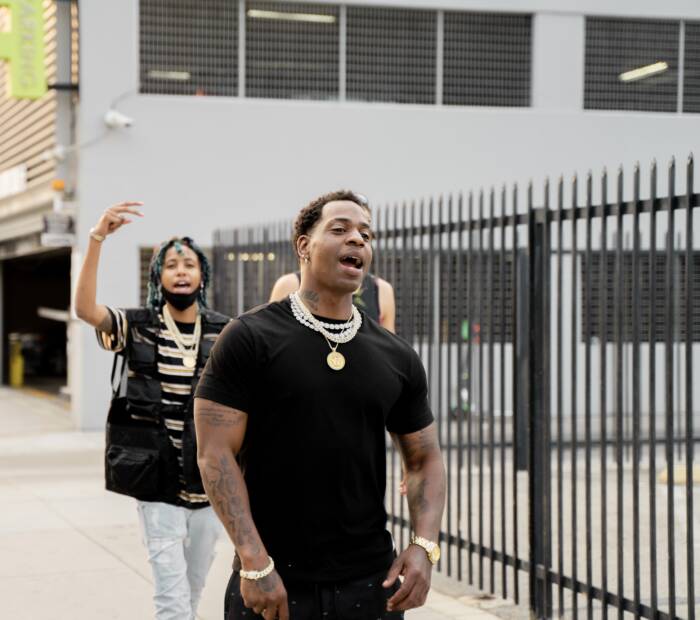 What first got you into music?
My older Brother put me on to music. He played 2pac's song "When We Ride On Our Enemies".
It was the beat mainly that caught my attention. After that day I fell in love with rap and wanted to create my own music.
Who inspired you to make music?
My brother "Troublesome" did music and I looked up to him so I wanted to be just like him.
We would sit for hours in the room just freestyling and making songs on a karaoke machine.
How would you describe the music that you typically create?
My music is mainly chill vibes. Music that just helps someone get their thoughts together. Like intellectual rap music.
When you listen to my music either you relate to what I am saying or learn something from what I am saying.
Who would you most like to collaborate with?
I would have loved to collaborate with Nipsey. His style of music is always my number one choice. Wale or Jcole would
definitely be a vibe if I could collaborate with them.
How do you feel the Internet has impacted the music business?
The internet most definitely impacted the music business. With digital marketing and social media it is easy to find new talent.
When an artist drops new music you don't have to run to the store to get their album or single, you can download it straight from you
phone. A lot of rappers are successful because of the internet.
What is the best advice you've been given?
The best advice I was given was to take the long route and build my craft. To never cut corners when it comes to me getting my music out.
When I was younger I didn't understand. Now that I am older and wiser I see the payoff from taking the long route and taking the time to build my craft in music. I have a sound that can live on forever, I am not just a one hit wonder. My music can last through many generations.
If you could change anything about the industry, what would it be?
I am not in the industry enough to know what to change and what to keep. I am an independent musical artist that loves to make music. I don't believe it is the industry that needs to be changed but the people that's being allowed in the industry that needs to be adjusted.
What's next for you?
Now that my third album "Blakk Bianchi II" is out and available on all music platforms I am going to work on the collab album me and PrettyMF have in the works titled,"Gawd Talk". The main key for me is to keep the ball rolling and continue to create a buzz for C7Records and everyone attached to the label.
Giving thanks to God, Blakk Gawd consistently incorporates his faith into his music. In fact, he believes his musical talent is a gift from God, and it is only right to use the gift wisely. His label, C7 Records, is entirely faith-based. "The C stands for Christ, the 7 represents the 7 days He took to make the world and rest within it," he explains.
Standing out from the current wave of hip hop music, Blakk Gawd is paving a new avenue of hip hop. His latest video "Dream" is his most current project and a must-watch video. The beat, lyrical skill, and visuals are up to par. Check it out now and be sure to follow Blakk Gawd on his journey.
IG: @c7_blakkgawd