Kuttem Reese drops debut mixtape Kutt Dat Boy
45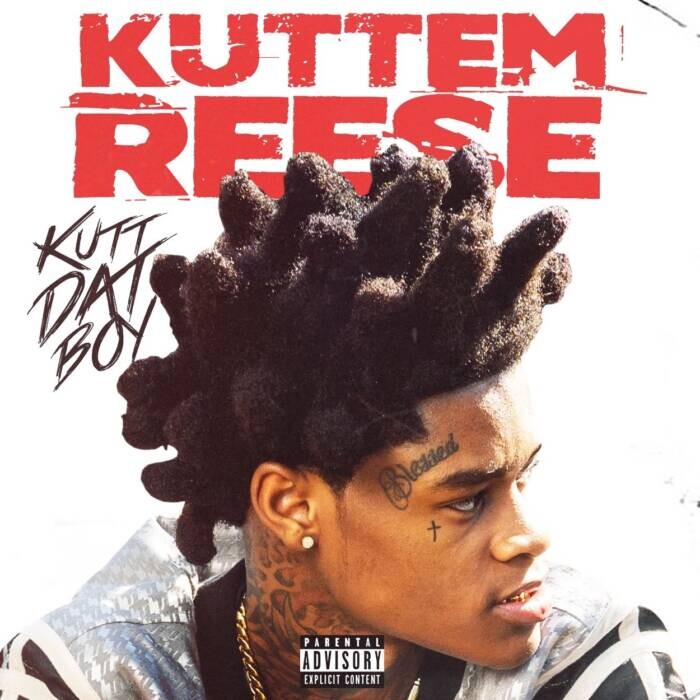 He bulldozed a path for the record with his latest single "No Statements" [feat. Lil Durk]. Within a week, it has already eclipsed half-a-million cumulative streams and counting. HotNewHipHop christened it "extremely hard-hitting" and went on to praise, "Kuttem Reese offers up some dope energy that will make you want to get in the gym and get back on your grind. Meanwhile, Durk comes in with menacing bars that certainly help demonstrate the chemistry between himself and Reese."
In addition to housing his initial breakout "Boston Celtics," the project commences with the intense "Dig Yo Grave." Over an ominous orchestral sample, he issues a warning, "Play wit me, and you dig yo grave." Chief Keef pulls up with a hard-hitting cameo on "All 10," while Slimelife Shawty and ATL Jacob lock into a lyrical crossfire on "Elevation." It all culminates on "2021" where Kuttem confesses, "I see demons when I'm dreaming. Evil thoughts made me do evil."
Other high-profile guests include Fredo Bang, Jackboy, and more. Check out the full tracklisting below.
For the uninitiated, Kutt Dat Boy formally introduces Kuttem Reese as he sinks his teeth into hard-hitting bars and pensive flows on 15 unapologetic bangers.
About his come-up, HipHopDX praised, "yet another artist from Florida is on their way to the big leagues," while the Super Bowl Champion Tampa Bay Buccaneers bumped his banger "Madden" to celebrate their NFC championship win earlier this year.
Kuttem Reese beat the toughest of odds in Orlando, FL by kinetically rapping nonstop. Born and raised in Orlando as the oldest of six kids, he grew up fast. Shortly after Reese's eighth birthday, his mother went to prison for three years. He and his siblings moved in with his grandmother until mom returned home. Along the way, Reese developed a passion for music. One night, he picked up a microphone and rapped to a friend's beat in a hotel room. He posted it on Instagram and continued to cut tracks. Following his debut "My Story," he dropped a string of successful singles, including "Rugrat" and "Boston Celtics." Within six months since that night in the hotel, he has already put serious numbers on the board with nearly 5 million cumulative YouTube views and 1 million-plus Soundcloud plays in addition to attracting acclaim from Elevator and more. In 2021, he throws down even harder with his debut mixtape for Republic Records.
TRACKLISTING:
"Dig Yo Grave"
"Be Here"
"No Statements" feat. Lil Durk
"Bout It" feat. Fredo Bang
"Advantage"
"Shot Caller" feat. Jackboy
"Boston Celtics"
"Elevation" [feat. Slimelife Shawty & ATL Jacob]
"All 10" [feat. Chief Keef]
"Loss"
"Trap Hobby" [feat. Bobby Fishscale]
"Brand New"
"Truth Be Told" [feat. Slimelife Shawty]
"Da Greatest"
"2021"
Follow Kuttem Reese:
Instagram
Youtube
Spotify