Kodak Black Arrested While He Was On IG Live
44
Kodak Black was arrested today for gun posession, weed possession and child neglect. He will be remanded in custody for violating probation.
The raid happened when Black was broadcasting on IG Live.
Black is on probation as a part plea deal he struck in 2016 on charges including robbery, false imprisonment, fleeing a law enforcement ficer and possession a firearm by a delinquent.
He is also facing 30 years in South Carolina for criminal sexual conduct.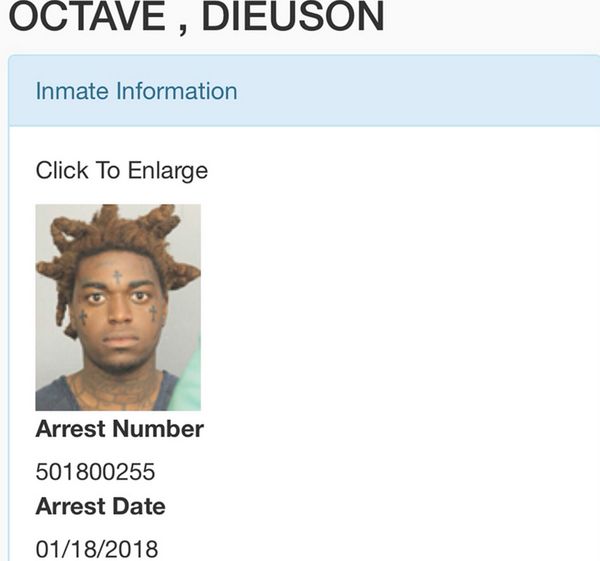 Here is a list all seven new charges against Black:
-Grand theft firearm.
-2 charges possession weapon or ammo by a felon.
-Possession marijuana over 20 grams.
-Neglect child without great bodily harm.
-2 probation violation charges.