KILLY releases "EUPHORIC" song and video
38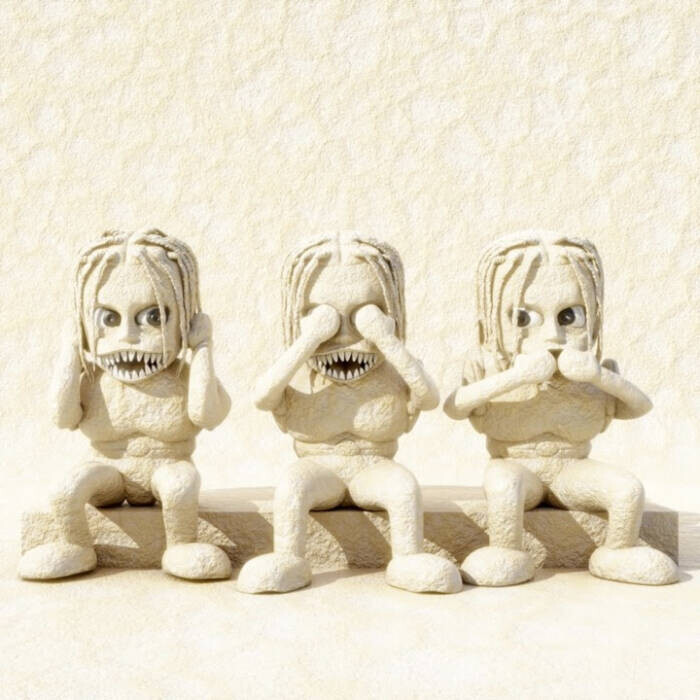 The song is produced by Jaegen (known for French Montana & Swae Lee's "Unforgettable", among others), with co-production by kookoo. On the track, KILLY is "Goin' crazy / Goin' ludicrous"; the track is full of energy, perfect for the Summer of 2021. KILLY boasts, "I'm not new to this / I'm true to this / Born in never sworn in"; "EUPHORIC" is packed with memorable bars and joyous vibes, KILLY is dedicated to living in the moment since; "tomorrow isn't promised." The video, which was directed by frequent collaborator GRAVELSITE, showcases these sentiments throughout, with scenes where KILLY links with his crew to celebrate the good times.
"EUPHORIC" is the first single to be released from the forthcoming deluxe edition of KILLY's KILLSTREAK 2 mixtape. Originally released this May, the project boasts collaborations with the likes of Yung Bans, Scarlxrd and Tommy Lee Sparta, as well as production from names like Carnage, WondaGurl, DP Beats, FREAKEY!, OMAR GUETFA and A.D., the 15-song project received acclaim upon release. Complex exclaimed that the tape "sees him continue to flex his exceptional ear for melody on some of his most combustible tracks to date," while HotNewHipHop praised the body of work, putting it best: "with each project, he only gets better." More from the deluxe version of KILLSTREAK 2 will be announced soon.
KILLY is also set to tour this Fall, after returning to the stage just last week for Canada Day for a headlining set at Union Hall in Edmonton.. Previously touring with names like NAV, Young Thug and Machine Gun Kelly, KILLY will kick off a European headlining run on September 17in Madrid, Spain, culminating on October 12 in Hamburg, Germany, full routing and tickets can be found at killy.co/TOUR.
Along with "EUPHORIC," KILLY shows no signs of slowing down. Recently, he hinted at a collaborative LP with GRAMMY winning super-producer Boi-1da, set to be released soon. Watch this space as KILLY continues to go on a KILLSTREAK.
ABOUT KILLY:
If alien means belonging elsewhere, perhaps KILLY is someone who belongs everywhere. The shy rockstar finds himself at home in the eclectic and the contradictory, effortlessly pairing petaled shirts and spiked glasses, suturing vulnerable lyrics to heavy, sinister instrumentals. Born in 1997 to Bajan and Filipino parents in Toronto, Khalil Tatem was painted by a mosaic of influences from a young age, from Kanye West to Speaker Knockerz to Tommy Lee Sparta.
During high school, he rooted himself into the community and nurtured "Killamonjaro" for two long years. His ascendance felt lightspeed as he independently released his debut project Surrender Your Soul, garnered multiple platinum and gold singles, and took to the road for a world tour. After two years on the road, he tethered stories across time and space from his journey in his project Light Path 8. This was followed by his connection with Sylvia Rhone, the legendary head of Epic Records, and his new home with the label. With this partnership, he continues to cultivate each track with the same care as "Killamonjaro." Privileging quality over quantity, he fine-tunes each project with meticulous precision, elusively hinting to fans at what's to come. Even with numerous accolades to his name, he's just getting started.
If KILLY is an alien, he's one who can use his diverse upbringing to weave himself anywhere—one whose legacy is already written in the stars.