JAY-Z Leaves Massive Tip On Baller Bar Bill
43
JAY-Z celebrated Roc Nation Sports president Juan "OG" Perez's birthday Sunday night in New York City.
They started at Zuma in Midtown Manhattan where Hov picked up a dinner tab for 13K.
Then it was uptown to Made in Mexico in Inwood where Jay dropped 9K.
The group was down to six for the last stop the night, nearby club Playroom, Hov still ended up running an 80K bill and then left 11K as a tip. That's a total more than 110K when you include all his stops.
We know this because servers were Snap Chatting his tabs out along the way.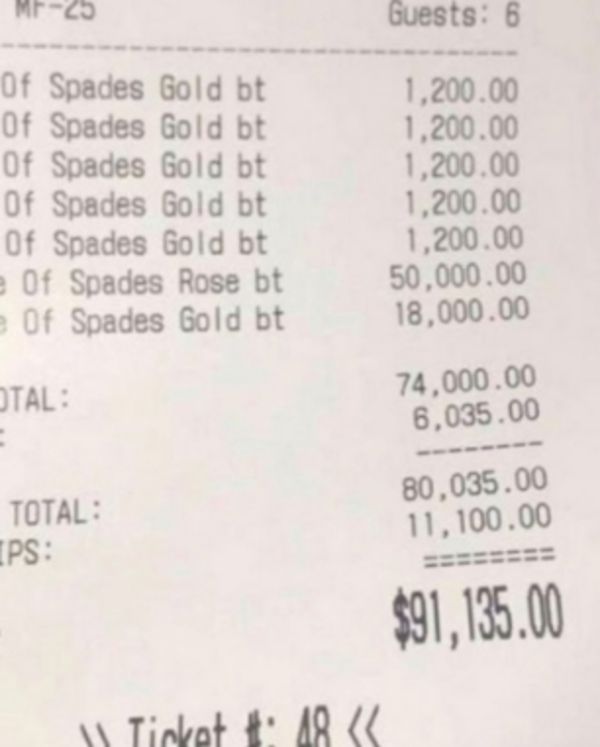 As you can see, he was buying all Ace Of Spades at his last stop. So some that money goes back to him.
Do you think Hov should have left more than 13.75 percent (after tax) on that 80K bill? Or is the 15 percent rule out the window when the tip is that large? (It's entirely possible Hov also gave the server some cash.)