Jaah SLT Thunders Into 2021 with a New Banger
4635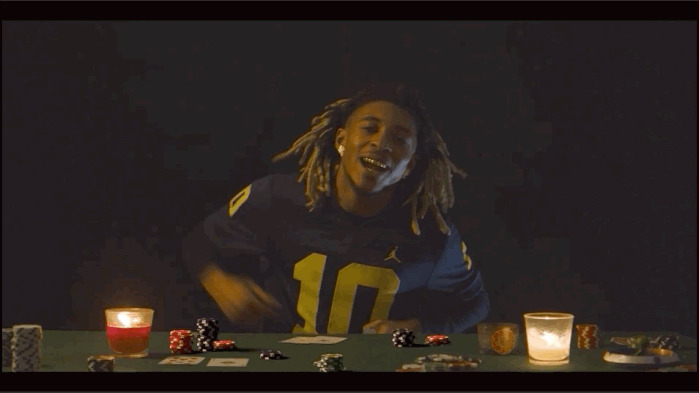 "2021 Banger" is Jaah's first new song of the year, which he hopes will improve upon what was a breakout 2020 for the young artist. The rapper scored a viral hit on TikTok with "Tuff" (2.6 million views), and followed it up with quality visuals for hard-hitting songs like "Same Me" and "Dottin Up." In the fall, Jaah shared 9-25-20, a 10-track project. Alternating lurching monster-movie instrumentals and hypnotic vibe-setters, 9-25-20 finds the 20-year-old rapper showing off his athletic rhymes, stacking boasts together in sing-song cadences as he slices through any beat that he encounters. The project featured appearances from Young Nudy and SLT crewmembers Sleep Walkin SLT, Nsikan SLT, and Loweye SLT.
Ready to bring his off-kilter style to the rap mainstream, don't be surprised if Jaah SLT is the next North Carolina rapper to make it big. Stay tuned for much more music from the 20-year-old artist in the weeks to come.
With uniquely animated vocalizations over trap-punk beats, rapper Jaah SLT—a nickname spawned from a mashup of Charlotte's airport code, CLT, and a childhood fight club named SALT—first caught viral attention with his 2019 single, "Tuff." With the song soundtracking playful Tik Tok videos and charting high on Spotify Viral Charts, Shazam Top 200 and Rolling Stone Charts, the North Carolina native is quietly emerging from the internet underground to solid hip-hop spotlight.