Internet Money – "JETSKI" ft. Lil Mosey & Lil Tecca
44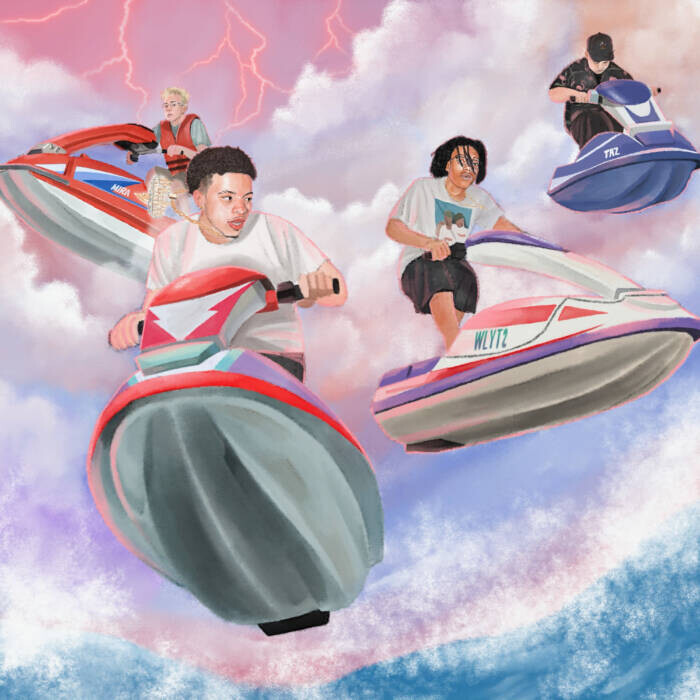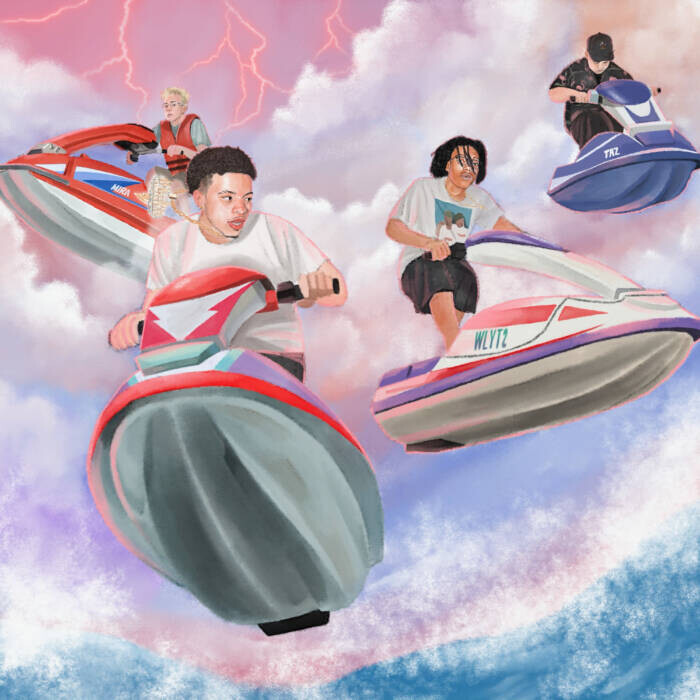 Directed by Omar Jones, the video takes Mosey and Tecca on a trip to a tropical paradise, complete with a bevy of beautiful women. The two rappers make themselves at home before hopping on a private plane, with Taz Taylor and Nick Mira as the pilots. The visually crisp and summery new video is the ideal accompaniment for the song, which earned prominent placements on Spotify's Rap Caviar and Apple Music's #OnRepeat playlists, among many others. "JETSKI" is available everywhere via Internet Money Records/10K Projects.
"JETSKI" offers incontrovertible proof that the 2020 success of Taz Taylor and Internet Money was no fluke. Though the collective had already racked up billions of streams and dozens of plaques since its founding in 2015, last year found Internet Money making waves as lead artists, spending several weeks in the top ten of the Billboard Hot 100 chart with "Lemonade" ft. Gunna, Don Toliver & NAV. Earning double-platinum certification from the RIAA, "Lemonade" peaked at #6 on the Hot 100, #1 on Spotify's US Top 50, and #1 on the UK Official Charts and landed them a coveted spot as the musical guest for The Tonight Show, Starring Jimmy Fallon. Meanwhile, B4 The Storm was one of the year's most star-studded albums, debuting at #10 on the Billboard 200 and featuring appearances from superstars like like Future and Swae Lee as well as artists they've built from the beginning like Juice WRLD and Trippie Redd.
Despite all their success with B4 The Storm, Internet Money is working hard to exceed sky-high expectations in 2021. The group is working on their second album with even bigger features in store, beginning with "JETSKI." "We want to be everywhere. Everyone will have no choice but to get to know Internet Money," says Taylor.
Watch the video for "JETSKI" ft. Lil Mosey & Lil Tecca: https://youtu.be/DwY9-XG51J8
Buy/Stream "JETSKI" ft. LIl Mosey & Lil Tecca: https://internetmoney.lnk.to/JETSKI