Icewear Vezzo – "Up The Sco'" ft. Lil Durk
3708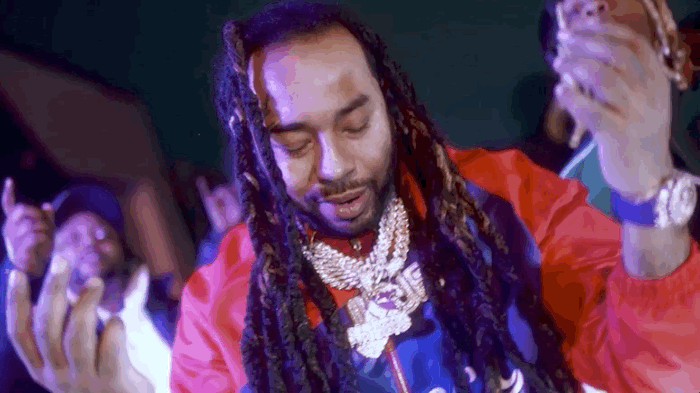 Respected from The A to The Bay and everywhere in between, Icewear Vezzo helped build the Detroit rap scene into the flourishing behemoth it is today. Since releasing his first mixtape The Clarity in 2013, Vezzo built a large and loyal fanbase in The Mitten and beyond, feeding the streets and his 131k YouTube subscribers with high-quality releases and representing for Detroit on tracks by Big Sean, G Herbo, Drakeo The Ruler, DJ Mustard, Zaytoven, and many others. The 31-year-old artist frequently collaborates with other major figures in the Detroit scene–in just the past two years, Vezzo made waves with songs like "Meg Thee Stallion" ft. Babyface Ray, GT & Veeze (7.8 million YouTube views. named one of the Best Songs of 2020 by Passion Of The Weiss), "The Sit-Down" ft. Babyface Ray (6.2 million views), and "Dog Action" ft. Rio Da Yung OG (10 million YouTube views).
In addition to his heavy stature in the rap game, Vezzo makes moves as an entrepreneur in multiple industries. He's the owner of his own label Iced Up Records, recently launched the Iced Up Films, a production company whose first film Price Of Love (starring Vezzo himself) is available for rent on Amazon, and is the CEO of his own clothing company Drank God Clothing. Though he's a self-made man, Vezzo never forgets to give back–his company Iced Up Realty focuses on providing affordable housing in the Detroit community in which he was raised, and he teamed up with his mom to start The Detroit Rappers Organization, which is heavily involved in seasonal giveaways and field trips for Detroit's youth.
Currently preparing his upcoming Rich Off Pints EP and a highly-anticipated album in partnership with Active Mindz Music Group, Vezzo is locked-in, making some of the best music thus far in his career and attracting A-List collaborators who respect his hustle. Keep your eyes peeled for more from Vezzo very soon.
Watch "Up The Sco" ft. Lil Durk: https://youtu.be/hTsucLPqWD8
Buy/Stream "Up The Sco" ft. Lil Durk: http://foundation-media.ffm.to/upthesco