Hot 97's Megan Ryte & Drewski Join Gift The Great & Bandhunta Izzy on Leaderboard Live
81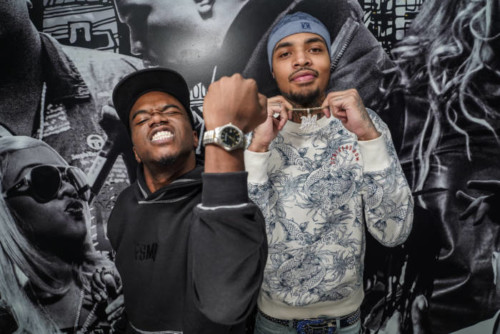 Every other Wednesday – Sha Boogie chats with talented emerging artists and behind the scenes key players of the industry, and plays some of the hottest underground music on Hot 97's Who's Next's Leaderboard Live! Watch as Megan Ryte and Drewski join another episode of Hot 97's Leaderboard LIVE! The show also highlights recording artists GiF the Great and Bandhunta Izzy.
Watch as they rate and critique music from the HOT 97 Who's Next FB Messenger!
Artists can submit music for a chance to perform in front of our next Who's Next showcase http://m.me/Hot97Official
Made Hot by Martell!
#HOT97WhosNext #Martell97 #LeaderboardLive