HHS87 Spotlight Saturday: Cico P has a New Project On The Way
6180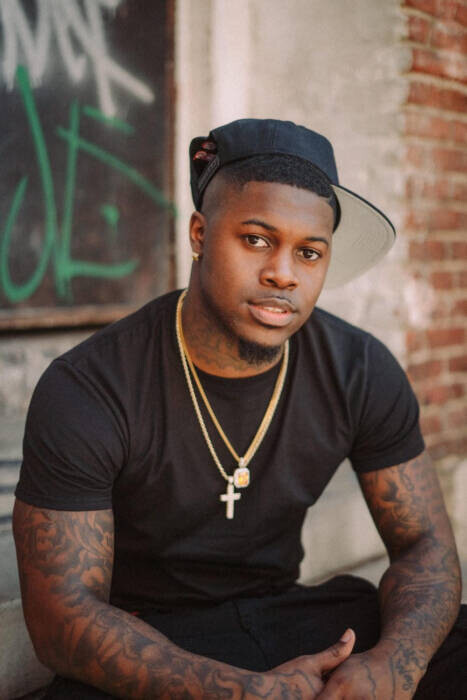 You might be surprised to hear that the man behind the smash hit "Tampa" actually hails from Jacksonville, Texas – a 14,500 person town about two hours outside of Dallas. As for the track's title, "I named the track 'Tampa' because it's the last word of the song," Cico explains. "That's something I was doing, where I would title my songs with the last line I rapped." But Cico wants fans to see where he's really from, which is why in his latest videos, "See Me" and "Boogieee," he took us to his hometown. He even titled his upcoming mixtape Nawfjaxx, a nickname of his small Texas hometown. On Nawfjaxx, Cico P is lyrically speaking to his come-up story, detailing his East Texas upbringing and throwing in a few flexes here and there, of course.
Growing up on the northside of Jacksonville, TX, Cico P hails from a musical family, with an uncle who taught him everything he knows about rapping and a cousin with serious vocal talent. The 23-year-old artist takes pride in his work ethic, a trait he picked up from his mother and honed for years playing competitive sports. He started making music in 2016, but after a series of family tragedies, Cico dug in his heels, motivating himself to succeed in the rap game by any means necessary: "They believed in me, so I gotta believe in myself," says Cico. Now with some viral heat, and the determination to turn his hit song into a long and prosperous career, Cico P is looking to permanently put his tiny hometown on the rap map. "I come from the struggle, and where I'm from never left me," says Cico P, "but I'm ready to break that cycle. It don't rain forever."
Up next, Cico P will be dropping a new single featuring Kevin Gates on June 23rd and then Nawfjaxx will drop on July 14th. It's going to be a big summer for Cico P!