Everybody Was Looking At Porn After Hawaii's False Missile Alert Was Lifted
74
Last Saturday, Hawaiins woke up to a shocking message.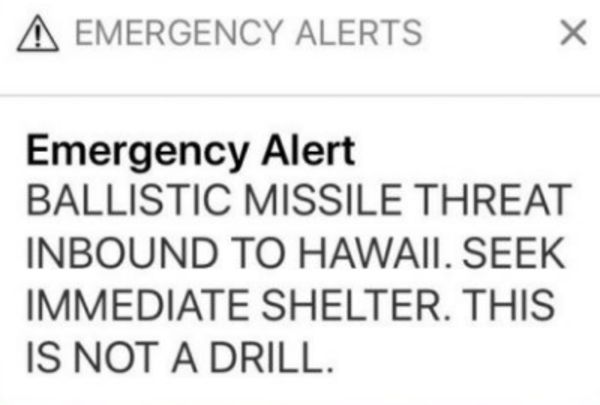 Similar messages were scrolled on television.
38 minutes later, at 8:45 AM, it was revealed to be a false alarm.
So what did Hawaiians do upon learning they weren't about to die?
Well, they looked at porn.
As you can see, Pornhub traffic from Hawaii spiked almost 50 percent above what it normally is once residents realized they weren't facing down a missile.
On the other hand (so to speak) at least they weren't looking up their favorite ATM MILFS when they were supposed to be taking shelter.