Dro Kenji & $NOT Can't Escape Heartbreak in "Kill Cupid" Animated Video
6695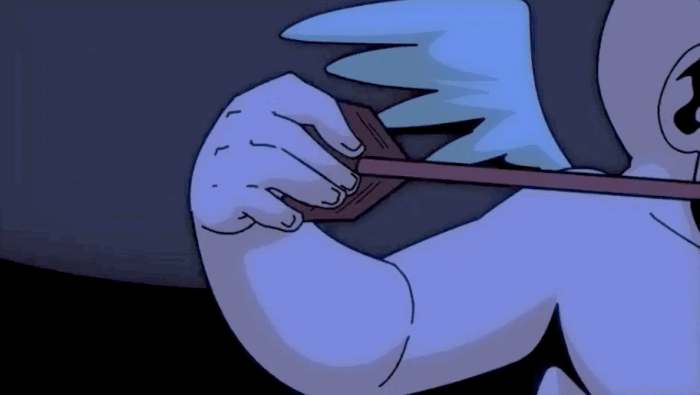 Directed by Alex Sarzosa of @planet_hell_studio, the animated video for "KILL CUPID" follows Kenji and guest rapper $NOT as they encounter struggles in their romantic lives. Kenji goes through the ups and downs of relationships, from meet cutes, to anxious texts, to messy break-ups. Throughout the video, Kenji and $NOT encounter Cupid himself, who causes trouble by firing his arrows in inopportune times. Rather than put up with Cupid's shenanigans, Kenji and $NOT resolve to put a cap in his ass if he tries to mess with their hearts ever again.
The video for "KILL CUPID" comes hot on the heels of F*CK YOUR FEELINGS, Kenji's fourth project, released earlier this summer. Spanning 16 tracks, the project finds Kenji carrying the load on his own, with no features. Whether he's flexing or working through his emotions, Kenji dives into the expansive Internet Money production, emoting with melodic phrases and organizing his thoughts into succinctly infectious songs. With over 12 million streams across platforms since its June release, F*CK YOUR FEELINGS is available everywhere via Internet Money Records/MiraTouch/10K Projects
Stay tuned for much more from the 19-year-old artist, signed to Nick Mira's MiraTouch imprint, in the coming weeks and months.
Watch "KILL CUPID" ft. $NOT: https://youtu.be/mm2CcEC895U
Buy/Stream F*CK YOUR FEELINGS: https://DroKenji.lnk.to/fyf
"Kill Cupid" Video Credits:
Animation Studio: @planet_hell_studio
Produced by: Tristan Zammit @tristious
Directed by: Alex Sarzosa @alexsarzosa1
Animation Assistants:
Stephen Quilaton @spyke.animations
Aaron P @taliwave
Ian Dominic Alejo @goddamit_iana1
Rodrigo Silveira @binarydoodles
Richtsu @richtsuu