Chief Keef Reminds Everyone Fredo Santana Was More Than Just A Friend
69
Fredo Santana's death has sent shock-waves through the Hip Hop community.
But perhaps the rapper most affected by it is Fredo's fellow Chicago drill star Chief Keef.
Keef and Fredo weren't just friends. They were blood-related, something Sosa pointed out on Twitter not long after Fredo's death.
Keef also paid tribute to his cousin on IG.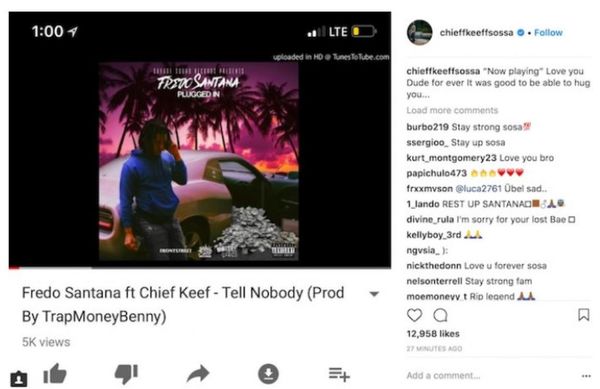 Santana was found dead Friday after suffering a seizure in his LA home.
The 27-year had suffered liver and kidney failures last year. Afterward, he admitted drugs had wrecked his body and said he was getting help with his addictions.