Celebrate 415 Day with Zaytoven and San Francisco's Finest Rappers Lil Bean, ZayBang & More
87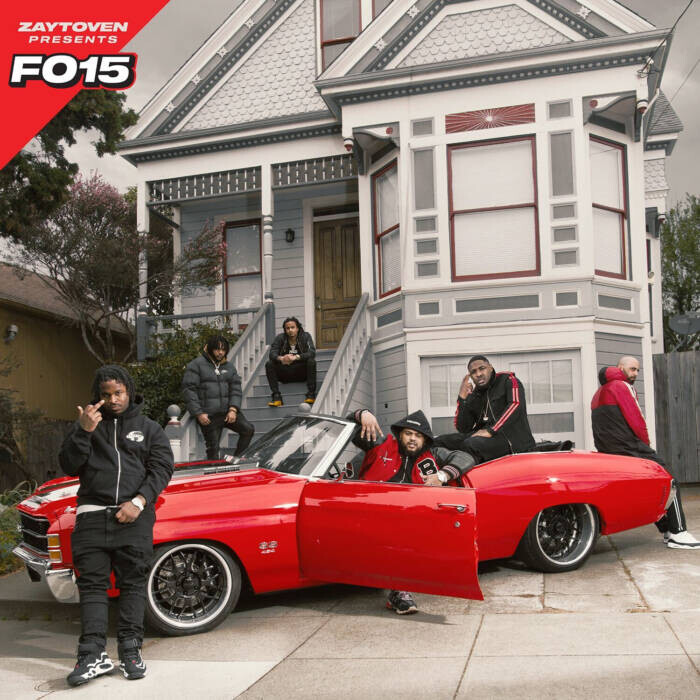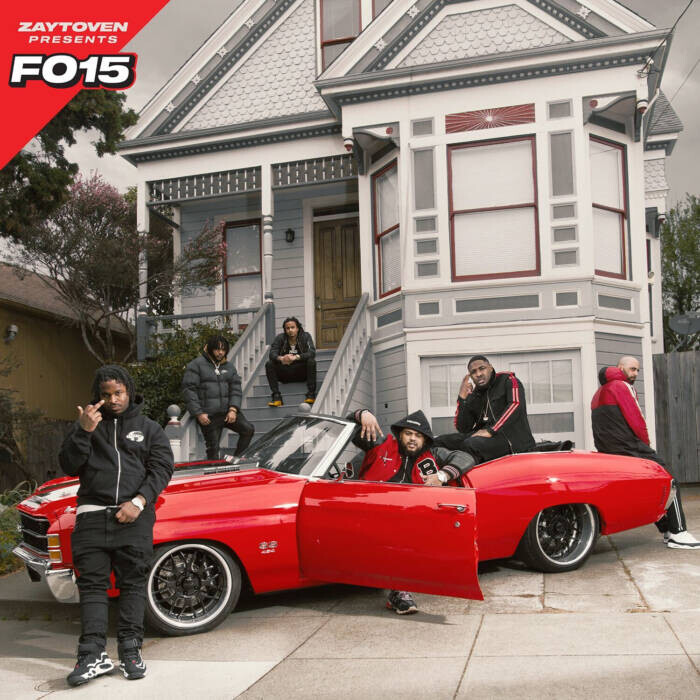 "In L.A., you can walk by the Capitol Records building and think, 'One day I want to work there,'" says Ghazi, CEO of San Francisco-based music company EMPIRE. "I want someone to walk by my building and say they want to work here one day."
Now The City is mounting a comeback, this time, armed with the infrastructure needed to keep artists and execs in their home turf. Leading by example, EMPIRE partners with Zaytoven to release Zaytoven Presents: Fo15, a SF street rap project, carried out in its entirety by SF natives: the CEO, producer, artists, project manager, graphic designer, publicist, videographers, studio chef, etc., all hail from San Francisco. Named after SF's area code and arriving on 415 Day (April 15th), the new project showcases a bumper crop of rising San Francisco street rappers, rhyming over beats from Zaytoven, the trap music legend who many might not know has deep SF roots.
Zaytoven Presents: Fo15 unlocks a different side of the legendary producer, who created the instrumental for every track, drawing from instincts that he developed in the churches of the Fillmore District before he left for Atlanta and adapting his lush production style to the bass-heavy and propulsive sound of modern SF rap music.
The project is anchored by Lil Bean, a native of the now-demolished Geneva Towers apartments who lends his smoothly melodic flow to nine tracks of the project's ten tracks, and rising star ZayBang, a fellow Geneva Towers product whose snarling flow rips a hole through eight. Rounding out the all-star cast of characters are scene flagbearer Lil Pete, a Fillmore rapper who crushes his verse on opening track "The Click,"KxNG LLAMA, a Hunters Point-bred local hero behind the Bay Area smash "Body Bags," Prezi, a hooper-turned-rapper from Hunters Point whose breakout "Do Better" (Remix) has over 60 million combined views, and LilYee, yet another Fillmore native who flashes a plainspoken wisdom on his verses and hooks. Featuring the snarling ZayBang & Lil Yee-featuring single "All My Guys,"Zaytoven Presents: Fo15 is available everywhere via EMPIRE.
Along with the compilation, Zaytoven and company share the video for "The Click," the project's opening track, which gives a glimpse behind the scenes at the Fo15 recording sessions at EMPIRE's studio in San Francisco. A blistering posse track that packs in verses from all six of the project's emcees, "The Click" is a casually cinematic riders anthem, buoyed by Zaytoven's evocative combination of thumping 808s and emotional strings.
A paean to a flourishing rap scene and to the city's indomitable spirit, Fo15 gifts the rap fans of San Francisco with a purely homegrown set of slaps.
Buy/Stream Fo15: https://music.empi.re/zaytovenpresentsfo15
Watch "The Click" ft. ZayBang, Lil Bean, KxNG LLAMA, Lil Yee, Prezi & Lil Pete: https://www.youtube.com/watch?v=cHJ_ECN0xiE
Zaytoven Presents: Fo15 was conceptualized and A&R'd by Ghazi, with A&R assistance from Chuck Kelly aka Frisco Chuck.
Zaytoven Presents: Fo15 tracklist:
(all tracks produced by Zaytoven)
"The Click" – Zaytoven & Fo15 (ft. ZayBang, Lil Bean, KxNG LLAMA, Lil Yee, Prezi & Lil Pete)
"Chase Down" – Zaytoven & Fo15 (ft. Lil Bean, ZayBang & Lil Yee)
"Run The Score" – Zaytoven & Fo15 (ft. Lil Yee, Lil Bean & Zaybang)
"Anything I Want" – Zaytoven & Fo15 (ft. ZayBang, Lil Yee & Lil Bean)
"All My Guys" – Zaytoven & Fo15 (ft. Lil Yee & ZayBang)
"Bigger Picture" – Zaytoven & Fo15 (ft. Lil Bean, ZayBang, Prezi, KxNG LLAMA & Lil Yee)
"I'm A Dog" – Zaytoven & Fo15 (ft. ZayBang, KxNG LLAMA, Prezi & Lil Bean)
"Put It On The Line" – Zaytoven & Fo15 (ft. Lil Bean & KxNG LLAMA)
"Frisco Shit" – Zaytoven & Fo15 (ft. ZayBang, KxNG LLAMA, Prezi & Lil Bean)
"Gone" – Zaytoven & Fo15 (ft. KxNG LLAMA, Lil Bean & Lil Yee)
San Francisco natives who contributed to the project:
Ghazi, EMPIRE CEO & Project A&R (Potrero Hill)
Chuck Kelly, A&R (Fillmore)
Zaytoven, Producer/Curator (Fillmore)
ZayBang, Artist (Geneva Towers)
Lil Bean, Artist (Geneva Towers)
Lil Pete, Artist (Fillmore)
Prezi, Artist (Hunters Point)
Lil Yee, Artist (Fillmore)
KxNG LLAMA, Artist (Hunters Point)
Ari Simon, Product Manager (The Richmond District)
Photo Doctor, Photographer & Graphic Designer (Mission)
Kiko Valle, Videographer (SOMA)
Michelle McDevitt, Publicist (Sunset District)
Chef CleaZ, Studio Chef (Hunter's Point)