Casanova Threatens DJ Akademiks For Talking about HIm
53
Casanova's been beefing with Tekashi 6ix9ine lately. He also apparently has NYC problems with DJ Akademiks, who he recently threatened.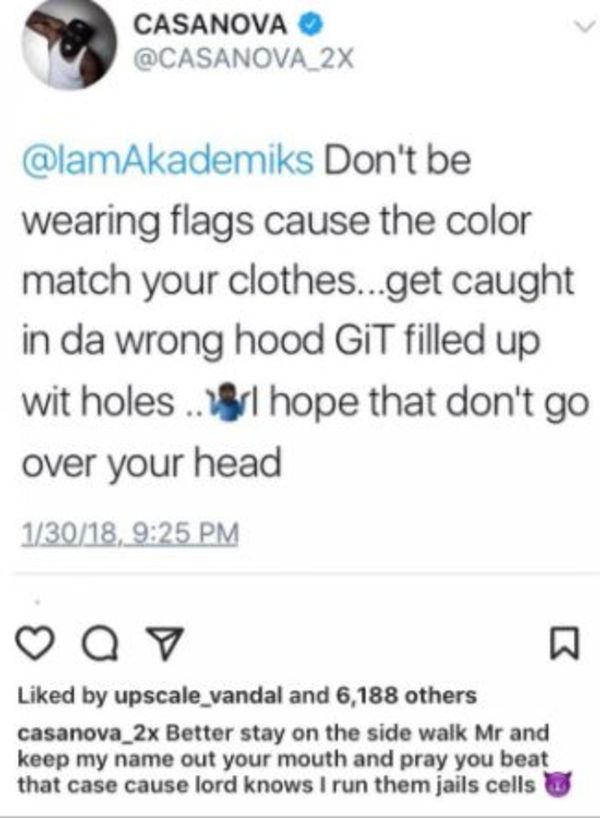 At the bottom Nova's message, he brought up Akademiks facing an illegal gun charge.
As far as their beef, it's not clear what AK said to anger the Brooklyn rapper. But it could be that he keeps putting his posts on his IG page.
Do you think Ak is worried about Nova, or is he used to being threatened?