Cardi B Rationalizes Why She's Staying With Offset
49
Allegations cheating have infected the relationship Cardi B and Offset.
Cardi addressed the rumors during the Holiday Hip Hop Festival in Mississippi last month, warning Offset from the stage.
However, the 25-year old took a much different tone in a recent IG comment in which she rationalized staying with her Migo fiance even if he does cheat on her.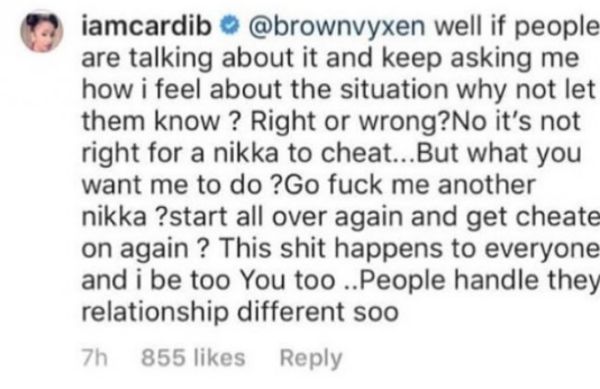 Do you think "everybody cheats" is a good reason to stay with someone who cheats?