BOBBY FISHSCALE DROPS NEW MUSIC VIDEO FOR SINGLE, "MAKE IT SNOW"
6283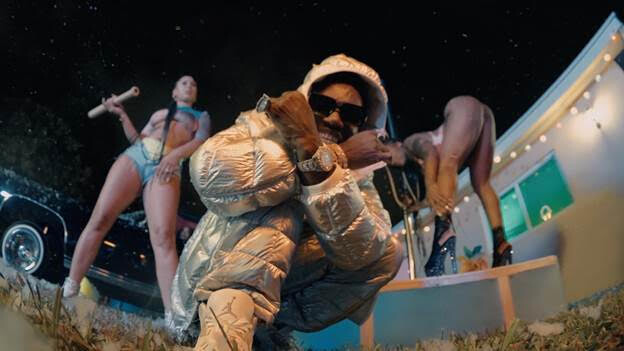 Watch "Make It Snow" HERE, and stream the single HERE via Roc Nation.  
"A lot of people say I'm hot with what I do, but I just keep making it snow," Bobby said. "I may be hot at rapping, but if I had to go back to the trap I can be hot at that too, and if I had to get a job, I'll still make it work. As long as I got the drive, I can do anything."
The Roc Nation artist enjoyed a career highlight earlier this month, having been gifted the Key to the City by the Mayor of his hometown of Quincy, FL. Bobby also recently performed at Rolling Loud Festival in Miami, taking the stage on Day 1 of the three-day event with a fiery performance that had fans enjoying songs like "Got It To" as well as the massive single "Blue Cheese."
Fishscale started making waves with his track "Hov Flow," that sampled JAY-Z and Eminem's "Renegade" beat in 2019, which grabbed attention from popular hip-hop platforms and blogs. His debut mixtape – Big Fish – released that year – ended up stirring a bidding war amongst record labels that culminated in his eventual signing to Roc Nation.
The project was followed by his mixtape, Super Fishy in April 2020 as well as Da Relapse, a 15-track project that included features from Lunch Money, Lil Quez and Yeezy Walker. That same year, Fishscale released his documentary, A Day In The Bricks, giving the audience an in-depth look into the inspiration behind the Quincy native's trap sound. His hustle and drive earned him the 2020 BMI R&B and Hip Hop Social Star Award, joining the likes of previous winners Mac Miller, Machine Gun Kelly, Zendaya, Joey Bada$$, NLE Choppa and more. His last mixtape, Talapia, dropped in April 2021 and featured appearances from Bigga Rankin, Doe Boy and ATL Jacob.