Blazin' Glory: Carmelo Anthony Agrees To Terms with the Portland Trailblazers
75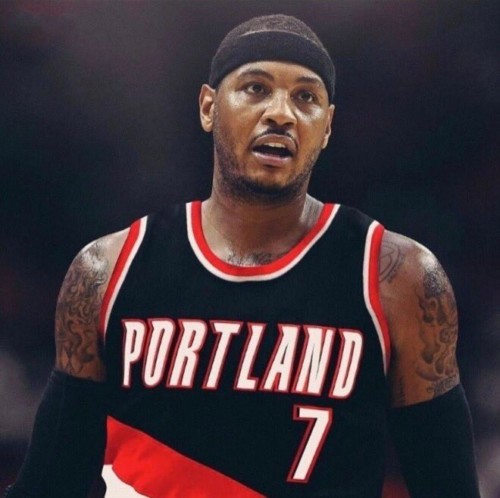 The wait is over NBA fans. We are pretty much a month into the 2019-20 NBA season and teams are starting to see how their rosters are shaping out together.
Carmelo Anthony will join the Trailblazers on their upcoming road trip that begins on Saturday.

The Blazers play the Houston Rockets on Monday 👀 pic.twitter.com/mN6Yj76uqM

— Terrell Thomas (@Eldorado2452) November 15, 2019
There was a lot of player movement during the offseason so there are plenty of new faces in new places. On Thursday night, one of the biggest names left in free agency agreed to terms and will be back in an NBA uniform beginning this weekend.
On Thursday night, news broke that former NBA all-star Carmelo Anthony has signed a deal with the Portland Trailblazers. The details on the deal are unknown but it is a non-guaranteed contract. Carmelo Anthony is set to make his debut with the Trailblazers over the weekend.
The question now will be can Carmelo help Dame Lillard and the Blazers make it to the NBA Finals. Follow @eldorado2452 on Twitter and Instagram for all your NBA and sports news.