BIA RELEASES NEW SINGLE & MUSIC VIDEO "SKATE"
41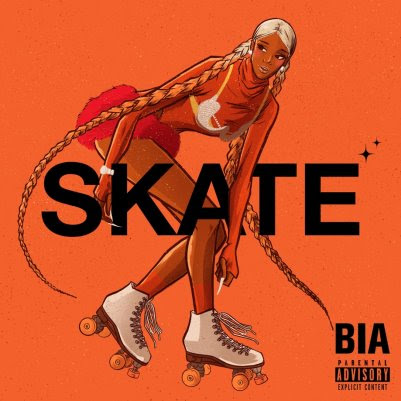 She freezes the beat in its tracks with quotable lines such as, "Let 'em hate, soak it up, let 'em marinate," and "I'm the coldest bitch I know. I'm still freezing in a mink." The accompanying short visual directed by Jon Primo remains just as cold. BIA and a gang of ski-masked ladies armed-to-the-teeth menace with palpable intensity and runway-ready style. It might just be her iciest excursion yet.
The track arrives on the heels of "Same Hands" featuring Lil Durk which racked up 3 million Spotify streams with 1.2 million YouTube views.
Earlier this year, BIA made waves and turned heads with the single "COVER GIRL" which was released in the midst of the pandemic. It's already amassed over 8.5 million streams worldwide and 357K YouTube views on the quarantine music video . Meanwhile, Nylon included it on "Soundcheck: The 10 Best Music Releases of the Week" and wrote, " Bia is cool, calm, and unbothered on the fiery "COVER GIRL"."
Spitting with agile aggression, dropping clever observations, and pouncing like a panther on every beat, BIA rips through rap with a feral intensity. Acclaimed by the likes of Wonderland Magazine and Billboard and also streamed nearly half-a-billion times to date, the platinum-certified Boston-born and Los Angeles-based artist emerges as a fierce, fiery, and focused force.
In 2019, BIA teamed up with Russ for "Best On Earth". Not only did the song achieve platinum certification and reach #46 on the Billboard Hot 100 and #1 on at Radio, but Rihanna also posted a video with "Best On Earth" playing in the background and declared it, "my new fav song." Now, BIA continues her new chapter with EPIC with her latest release "Same Hands" featuring Chicago's own Lil Durk.
BIA was also featured in this year's Good American Spring 2020 clothing campaign and is the face of the Missguided x Sean John capsule collection for Fall 2020
With new music and partnerships on the horizon, BIA continues to show that 2020 is her year.