AURORA ANTHONY RELEASES NEW SINGLE AND VIDEO "TERRACOTTA"
55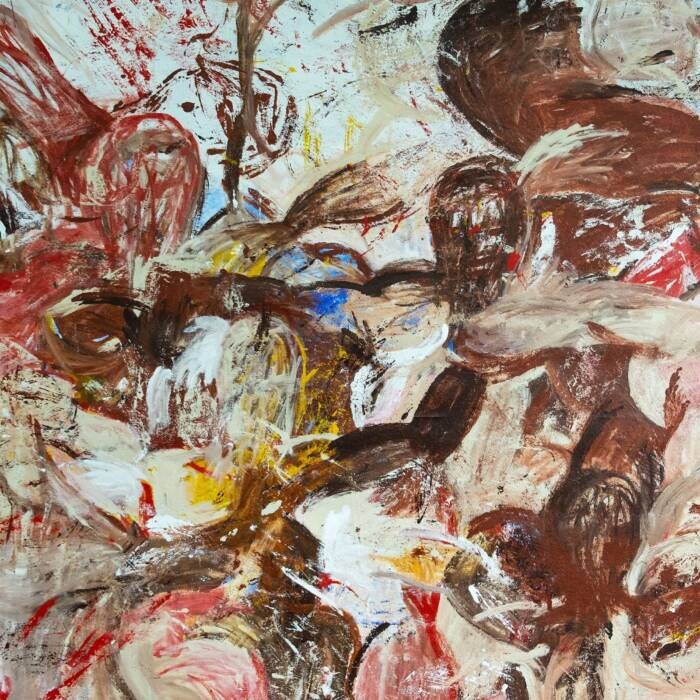 Stream "Terracotta" HERE and watch the music video HERE via Heavy Sounds Lab.
"Terracotta" is the second single to drop from Aurora's forthcoming album. On the song, he explores more melodies on a jazzy backdrop as softer hooks serve as a starch contrast to Aurora's signature deep tone. Painting a vivid picture of his extraordinary lifestyle, his gruff vocals rap, " In the city off acid through Louie V glasses, shorty did a split, shit the chain did gymnastics."
About "Terracotta" Aurora Anthony said, "The hook was inspired by one of my favorite DMX albums "Flesh of my flesh, Blood of my blood," which gave me the jump off point to talk about my temptations – sex, drugs, attention. I was in my bag when I wrote this, I was reflecting in the booth like 'Damn, life is kinda a movie right now.' Of course I know the consequences of living fast, I just wanted to make a song that highlights what it feels like to be caught up and giving in."
This song follows "Cartier" which received critical acclaim. Billboard called it, "a gritty summer single, in line with the track's equally bold and cinematic visual." OkayPlayer raved, "We're predicting he might blow up in the coming months." While Flaunt Magazine is excited to see what comes next, "We cannot wait for more, but for now we'll do with this dose of his flex-worthy lifestyle."
For the upcoming album TUNDE releasing on 8/13, Aurora tapped his close friend Reginald Sylvester II to create an original painting for the cover art. This dynamic pair collaborating lends to Aurora's creative foresight as a tastemaker in New York's art scene. Reginald Sylvester II is a critically acclaimed American artist that has received praise from Artsy, OFFICE Magazine, Hypebeast, HighSnobiety, and more. In his large-scale canvases which are currently on display in London at Maximillian William gallery, his figures emerge from more abstract brushwork.
TUNDE is Aurora Anthony's specially-curated art project representing all sides of his lifestyle and Sylvester's cover art captures that story exquisitely. For now get lost in the smooth vibes of "Terracotta" as Aurora Anthony uncovers more to come.
More About Aurora Anthony
Ask Aurora Anthony what he does and he'll answer "art." If he's not recording music, designing clothing, bombing graffiti, or making plush toys and 3D-printed chrome sculptures, he's being tapped by brands like Nike, Jordan, New Balance, and Ray-Ban to bring them what every brand is looking for: a stamp of approval from New York City's "cool" kid. Put simply, he's the influencer's influencer; from his lifestyle company 100 WOLVES hitting Beyonce's 2020 list of Top Black-owned Brands to Follow, catwalks at Paris Fashion Week, billboards for Guess Brand, and model spreads in Vanity Fair, Financial Times, and Elle Magazine. Coupled with two international tours with the late Chynna Rogers, this cult-like following has garnered him independent streaming success, like "Field Trip," which Future heard and hopped on, and "Broncos," which released over the 2020 pandemic and now has over 1M Spotify streams. Let Aurora Anthony's upcoming debut album mark his arrival and what's taken him to get here – getting lit off being himself and doing it himself, while trying to make his father proud.