42 Dugg Gears Up For New Project With Single, "Free Woo"
53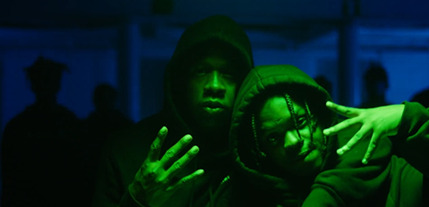 "Free Woo" – which was released via Yo Gotti's CMG and Lil Baby's 4PF – is available to stream on all platforms HERE. Dugg also plans to drop the corresponding visual (directed by Gerard Victor) for the song later on Friday that will include a cameo from CMG label boss Yo Gotti.
Throughout "Free Woo," Dugg rhymes with trademark bravado and sets his sights on a successful music career, rapping "Yeah Gotti run the show, but I'm finna have a spinoff" over the dynamic beat produced by FlexOnDaBeat.
"Free Woo" is the follow-up single to Dugg's inaugural single "Free Merey," which he released in mid-August and candidly addressed the challenges that come with newfound success in the public eye and how Dugg plans to disrupt the music industry.
The new single comes on the heels of Dugg's first nationally-televised performance at the 2020 BET Hip-Hop Awards in October, when he kicked off the show with a rousing performance of "We Paid" alongside Lil Baby. The song peaked at No. 2 on Apple Music across all genres while also reaching Top-10 placements on both Billboard's Hot 100 and Rolling Stone's Top 100 charts.
In recent months, Dugg has continued to expand his list of high-profile collaborations, laying down verses for Marshmello's "Baggin", Big Sean's "Friday Night Cypher," "TI's "On The Hood," Mulatto's "Off Top" and Yella Beezy's "Solid," among others.
Dugg is looking to cap a celebratory 2020, where he also released his acclaimed Young & Turnt 2 project that featured collaborations with Yo Gotti, Lil Baby, Moneybagg Yo, Dej Loaf and Babyface Ray and standout songs like "Not A Rapper," "Hard Times" and "Big 4's." Y&T2 resulted in Dugg's debut on the Billboard 200 chart and peaked at No. 6 on Billboard's Independent Album chart.